ABOUT SILICON VALLEY CHANGE
We work with premier companies to help them invest in managers and top performers

Four one-hour coaching sessions result in:
Over a 50% improvement on the toughest work challenges
26% greater productivity increase over training alone
Global coaching is available all over the world, and we coach in English, Spanish, Japanese, Russian, Mandarin, and Hindi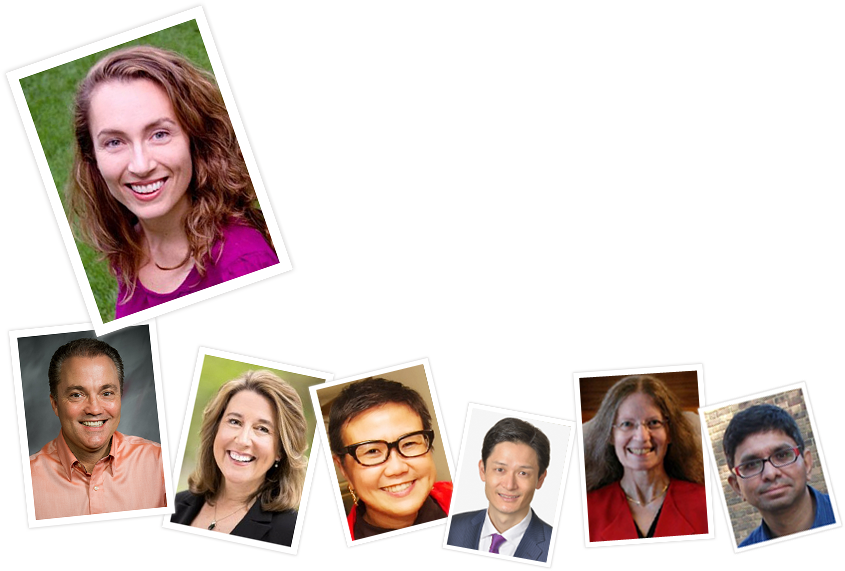 Client Testimonials
She is an amazing listener, and was always able to respond to my thoughts with questions and concepts that helped me learn to think in different ways. [This Silicon Valley Change coach] is an outstanding coach.
It was great to be able to tailor it to my personal situation. It was a safe environment to have constructive discussion. I truly appreciate the investment into this training.
Coaching definitely helped me in finding answers to important questions in personal and professional development, and improve my own efficiency, as well as make some positively impactful changes in the team.
I think [my company] is a great company to invest like this in its managers. Way to go!
[Appreciated] having an independent third-party "sounding board" who can help me understand alternative viewpoints and next steps.
I was happy that I had someone whom I could say ANYTHING to and not worry about what I was saying. Weight off my shoulders so to speak.
I found it very valuable to be able to have frank conversations about difficult topics that I could never feel comfortable talking about internally within the company.
Best training I've taken on any subject – ever.
We discussed and strategized about issues that were very difficult topics.
I would highly recommend [the Silicon Valley Change coach] to any global leader who wants to make a quantum change/shift in their personal lives which will then positively influence their impact as a leader.
I think this is a tremendous program.
I don't just think that this program made me a better manager. It made me a better person and a better leader… It will make us a better, more competitive company!
I have never had the opportunity to participate in this kind of one-on-one coaching in any company I've worked for previously. I am profoundly grateful to [Company] for giving me the opportunity and for investing in me as an employee.
I have worked with some amazing executive coaches and leaders for nearly 25 years in HR and I can honestly say that [the Silicon Valley Change coach] is absolutely a cut above them all.
WHAT WE OFFER
OFFERING 1
Short-term
High-impact
Coaching
Short-term coaching with strong quantitative and qualitative results. Busy business people are usually glad to have effective metrics and exercises on which to build their coaching experience.
OFFERING 2
Executive
Coaching
In-depth executive coaching with a 360 qualitative assessment resulting in behavior change
For Managers, Senior Managers, Directors, and Senior Directors.
For high-potential Senior Directors, Vice Presidents, C-suite, and Entrepreneurs.
When the company wants to invest in a  high-performer or high-potential employee or individual contributors.
When the company wants to promote an executive.
When the company really likes an executive, but finds a particular behavior difficult.
Result #1: over 50% improvement on employees' toughest work challenges.
Result #2: 26% productivity improvement over training alone.  As our customer stated after we had coached the first 100 managers: "That's like bringing us 26 managers' worth of productivity."
Sample Result #1: Helped executive align his talents much better with the work, and created downstream effects of better delegation, succession planning, and opening up productivity for the client.
Sample Result #2: Helped an executive change a toxic behavior that was getting in his team's way. Off-the-charts approval by the client, his boss, and HR for the work completed.
Includes end-of-coaching measurements.
Includes including qualitative 360 interviews, check-ins with the manager and HR, and mid-point and end-of-coaching measurements.
our method
assessment
Alignment of
self and actions
How am I perceived? What would take me to the next level?
Intake Form
Life Domains
Action DNA
What is my main desired outcome?
Desired Outcome
Commitment and Accountabilty
targeting
clarity of goals
action steps
actual progress
What external action can I take? How can I move this goal forward?
Mind and Body Exercises
Action between Sessions
Treating it like an Experiment
Incorporate proven leadership and management
strategies into your work and life